The ability to generate a constant flow of quality online leads is essential for any business, but online lead generation can sometimes be a time consuming or expensive task.
There are however many top online lead generation companies that allow businesses to generate more leads faster and more cheaply.
So here is my list of top online lead generation companies.
Anyleads.com
This tool offers many services for online lead generation and b2b online lead generation, including extracting email addresses and phone numbers from websites as well as finds email addresses based on people's names and the company they work for.
The tool accesses online leads from more than 15 million B2B companies and from local businesses.
Plus, this tool can extract email addresses from social media and all online leads extracted are sent directly to your CRM system.
Phantombuster.com
With Phantom Buster, you can extract thousands of online profiles from a tailored search, extract valuable data from each profile, and send connection requests in minutes.
In short, when using this tool you can visit any web page and the tool will scrape any data that is useful to you.
Plus, it automates many time consuming online lead generation tasks as it automatically follows profiles, automatically likes posts, sends customized messages, accepts requests and much more.
The tool works on your behalf in the background, even when your computer is switched off. You can set it up once and harvest data for months.
Hellobar.com
Hellobar is another fantastic online lead generation tool that allows you to display a special announcement on your website, such as a sale or a discount, with a call-to-action tab.
It also allows you to display pop ups on your website to capture your visitors' attention at key moments while they're browsing, and display floating messages on your website to prompt engagement as well as create full page takeovers when you want to get your visitors' full attention.
Plus, thanks to their targeting feature, you can show the right messages, to the right people at the right time. And with their tracking and detailed analytics reports, you can optimize your campaigns to capture more targeted online leads.
Leadquizzes.com
Chances are you've completed many quizzes online already and they've probably been created by Leadquizzes.
This tool is a quiz maker that asks questions and then people have to enter their email to access their quiz results.
The results then lead to an offer. Plus, as people answer the quiz, you get to learn more information about your audience and therefore segment your online leads accordingly.
Onesignal.com
OneSignal is also one of my top online lead generation companies as it allows you to easily set up web push notifications, mobile push notifications, design email marketing campaigns, create in-app messages and send SMS messages.
This tool is very handy for online lead generation. It's also useful if you are in the gaming industry and want to bring back players to your game, or if you have a news and media website to increase loyalty and impressions.
It's also handy if you have an ecommerce business to increase sales conversions and if you have an app and increase its users.
Friendbuy.com
This tool helps you scale your online lead generation efforts by leveraging the power of word-of-mouth as it builds sophisticated referral programs.
In other words, it helps you reward customers who refer you to their contacts.
For example, through this tool, you can set up a referral campaign where your customer gets $20 off their next purchase every time they refer a friend to your business and also rewards their friends with $20 off when they sign up through you. So both the customer and the referral are incentivized.
The customer won't need to manually message their friend, the message is already written with all the necessary information, all they need to do is send the message either by SMS, email or social media. This tool also can be used for b2b online lead generation.
Votigo.com
Votigo is also among my top online lead generation companies as it allows you to run and manage contests and sweepstakes for your website or social media accounts or on mobile devices.
Thanks to this online lead generation tool you can create a wide range of contests, including photo contests, video contests, Instagram sweeps, Twitter sweeps, random draws, refer a friend campaigns, trivia quizzes and instant win campaigns.
Plus, you receive analytics reports to help you optimize your contests and sweepstakes so your online leads can be more targeted.
Opinionstage.com
This tool helps you create quizzes, polls, voting systems, run surveys and run tests to generate more leads. They provide plenty of ready-made templates in different categories.
Their different categories of templates include trivia templates, social media quiz templates, knowledge test templates and more.
It also allows you to integrate a lead capture form to any template you use and allows you to include offers based on your audience's answers. All you need to do is pick a template and customize it, then share it on any website or social media platform and then analyze the performance of your campaigns.
Viralsweep.com
This online lead generation tool allows you to run a wide range of marketing campaigns.
These include sweepstakes, contests, instant win campaigns, create photo and video galleries, award sweepstake entries for every dollar spent on your Shopify store, create waiting lists, have customers refer their friends to unlock prizes, manage social media giveaways, build online lead generation forms, collect hashtag entries and most importantly, the tool allows you to team up with other brands to co-promote campaigns so you can generate more leads.
Sumo.com
Sumo is an email capture tool that allows you to build different types of email capture pop ups, that can appear in different circumstances, such as when a visitor is scrolling down your website.
Sumo can be used as a b2b online lead generation tool too. It creates welcome messages with email collection fields, adds calls-to-action and share buttons in your content as well as creates smart bars positioned at the top or bottom of your website with email collection fields and calls-to-action.
Upstart.me
This tool allows you to find targeted email newsletters that you can sponsor to promote your business or side projects. This is why it's also very handy as a b2b online lead generation tool. And, if you have a newsletter, thanks to this tool, you can find sponsors.
They provide a free searchable database that lets you browse through a growing list of newsletters. Simply find the newsletter that serves your target audience, contact the newsletter manager and arrange a deal to advertise in their next email campaigns to generate more leads.
So there you have it, my list of top online lead generation companies.
About the Author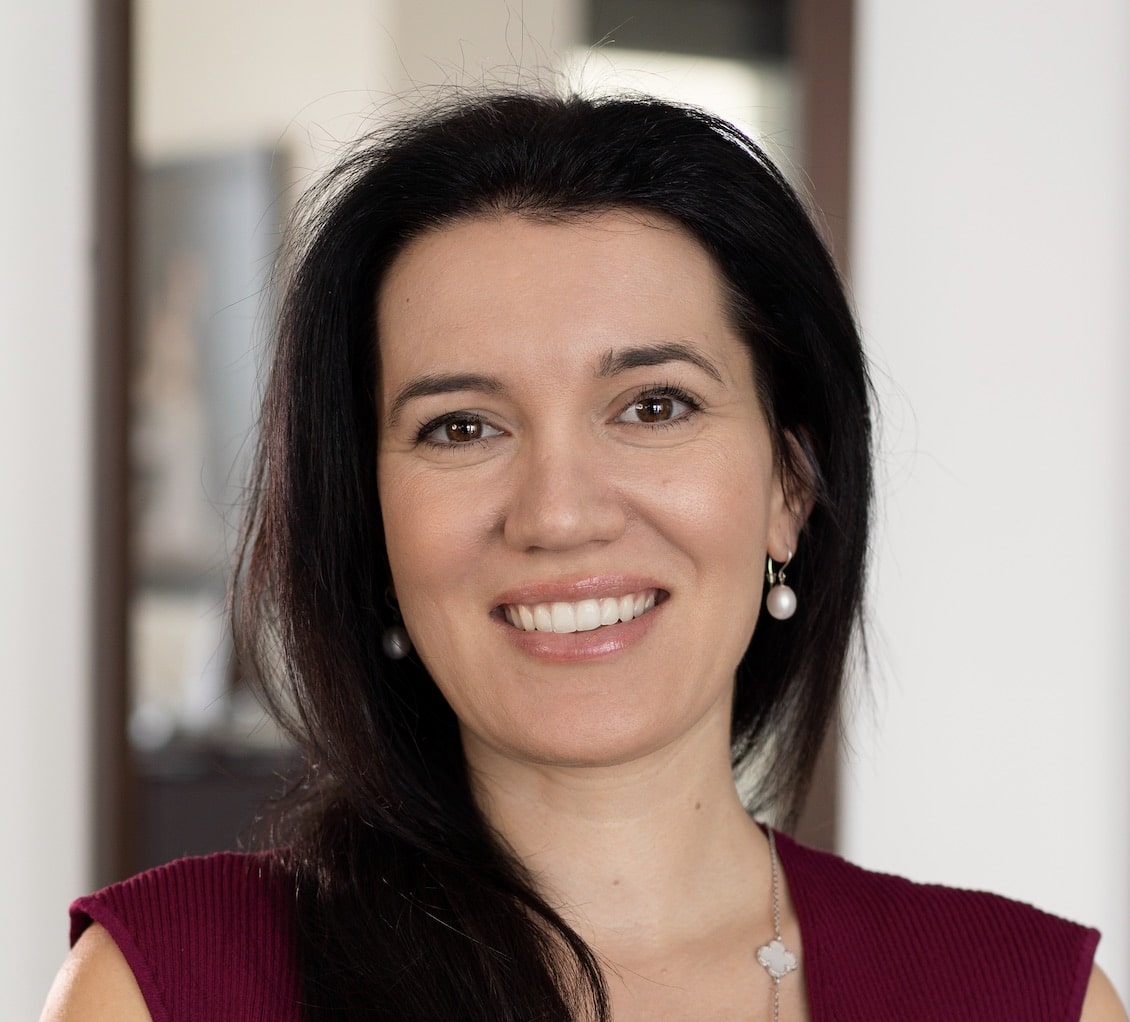 Corinna Essa is known internationally as the go-to person when it comes to social media marketing.
Corinna owns a social media marketing company helping businesses around the world leverage the power of social media without doing any of the legwork. Her company has been featured in many media outlets including Sky Business news, Working Women magazine, Ymagazine, Tasmanian Times, Channel 7 and 101fm.
Corinna is also the author of 2 bestselling books "Money On Demand – The 16 Fastest Ways to Becoming a Millionaire Online" and "Reach: The SECRETS to converting your social media audience into your network marketing downline fast"