Importance of SPY tools
Making products stand out in the market is a concern for all app developers and publishers. SocialPeta and Sensor Tower are well-known spy tools in the industry, with which you can improve the quality of mobile advertising and optimize the strategy of ad serving. So here is a deep analysis of these two tools:
Profiles of SocialPeta & Sensor Tower
SocialPeta is a SaaS tool that specializes in market intelligence analysis. It has been favored by app publishers for its massive ad creatives and comprehensive advertising market intelligence analysis. SocialPeta updates you on domestic and overseas market trends, ad creative analysis, like product dynamics, etc. to boost marketing efficiency and assist operational decision-making.
Sensor Tower is a leading provider of market intelligence and analytical data for app developers and publishers in the global mobile application industry. With Sensor Tower, you can estimate downloads and revenue, while knowing the latest developments of your competitors.
Ads intelligence Spying
Clever market optimizers or art designers will observe and discover the competing apps' ad creatives, understand the new hot topics and fine elements, and leverage the information to improve their advertising strategy.
(1) Number of networks
The biggest feature of SocialPeta is ad creatives. So far, it has garnered more than 600 million data points in the games, tools, and websites (e-commerce & brands) industries.
Sensor Tower focuses mainly on the mobile application ecosystem and its layout is centered on game apps or tool apps. It won't be applicable when the demand for ad creatives comes from websites.
| | | | | | | |
| --- | --- | --- | --- | --- | --- | --- |
|   | All Networks | Global Networks | China Networks | Japan Networks | Korea Networks | New Networks added in 2019 |
| SocialPeta | 68 | 18 | 38 | 9 | 3 | 25 |
| Sensor Tower | 15 | 15 | 0 | 0 | 0 | 1 |
By comparing the above tables, we can see that SocialPeta's networks have more levels. Apart from global networks, local networks in China, Japan, and South Korea have been added, which can help the preliminary research into specific markets where products are launched. At the same time, we can also see the great efforts made by SocialPeta in network expansion in 2019.
(2) Search methods
SocialPeta supports search by keywords, app names, package names, or domain names. Not only can you find the exact ad creatives of target advertisers, but you can also use keywords for the fuzzy search of similar types of ads. Currently, Sensor Tower only supports the search for advertisers; you cannot run down ad creatives by ad copy or other information.
(3) Data information
We can see creative types, media information, network information, and launch time on both tools, and the content can be filtered by country and language. Sensor Tower, in particular, shows the ratio of impressions of one creative in different media. SocialPeta has recently introduced a new reference value–popularity, which is calculated through creative launch time, number of associated ads, and results of launch, with an aim to help users find the most valuable ad creative within the platform.
Data Analysis
In addition to ads intelligence spying, SocialPeta and Sensor Tower also have other data analysis functions. SocialPeta is focused on analyzing advertisers' mobile advertising activities, while Sensor Tower is an expert at data analysis surrounding the mobile application ecosystem.
SocialPeta's data analysis includes:
-Ads Intelligence:Audience Interest, App Intelligence (downloads, revenue, etc.), Inventory Intelligence, ASM
-Advertiser analysis
-Network overview
Aside from advertising intelligence, Sensor Tower also boasts:
-App intelligence: app monitoring, ASO dashboard, competing for product analysis, etc.
-Store intelligence: Top apps and publishers, app analysis, publisher breakdown, app store summary, etc.
-Usage intelligence: active users, retention, demographics, etc.
In view of the above, Sensor Tower is superior to SocialPeta in terms of publisher analysis, app store analysis and user personas, but SocialPeta has currently launched a creative data reporting plug-in for specific ad creatives or advertisers, which can be downloaded separately for a more thorough analysis of competitors' advertising audience trends.
Pricing Structure
SocialPeta offers an online package and an enterprise package. Registration with a corporate mailbox grants you a 3-day free trial, when you can experience its core function–screening ad creatives on Facebook, Toutiao, NAVER, and Ameba. If you are satisfied with the trial, you may directly purchase the online package on a monthly basis, and choose from 59-450 dollars according to your needs. The package is undoubtedly within budget for SMEs. In the case of higher needs, leave a message on the official website and you'll be contacted shortly after for a demo.
Sensor Tower only has a corporate package. After registration, you can also experience some functions like top charts, news, and app intelligence. The ads' intelligence function is currently not available. If you are interested in their products, you need to apply for a demo.
Comparing the two packages, SocialPeta's current package system is more comprehensive and more flexible. Whether used for a startup studio or a top publisher, there is a corresponding package to meet its needs.
Conclusion
At present, there are a myriad of spy tools on the market, each with its own focus and edge. It is vitally important to find a spy tool that suits your own advertising strategy needs. If you focus more on ad creatives, then we can say SocialPeta has the most complete collection of ad creatives on the market. If you prefer to see data on store analysis or app analysis, then Sensor Tower is a good choice.
About the Author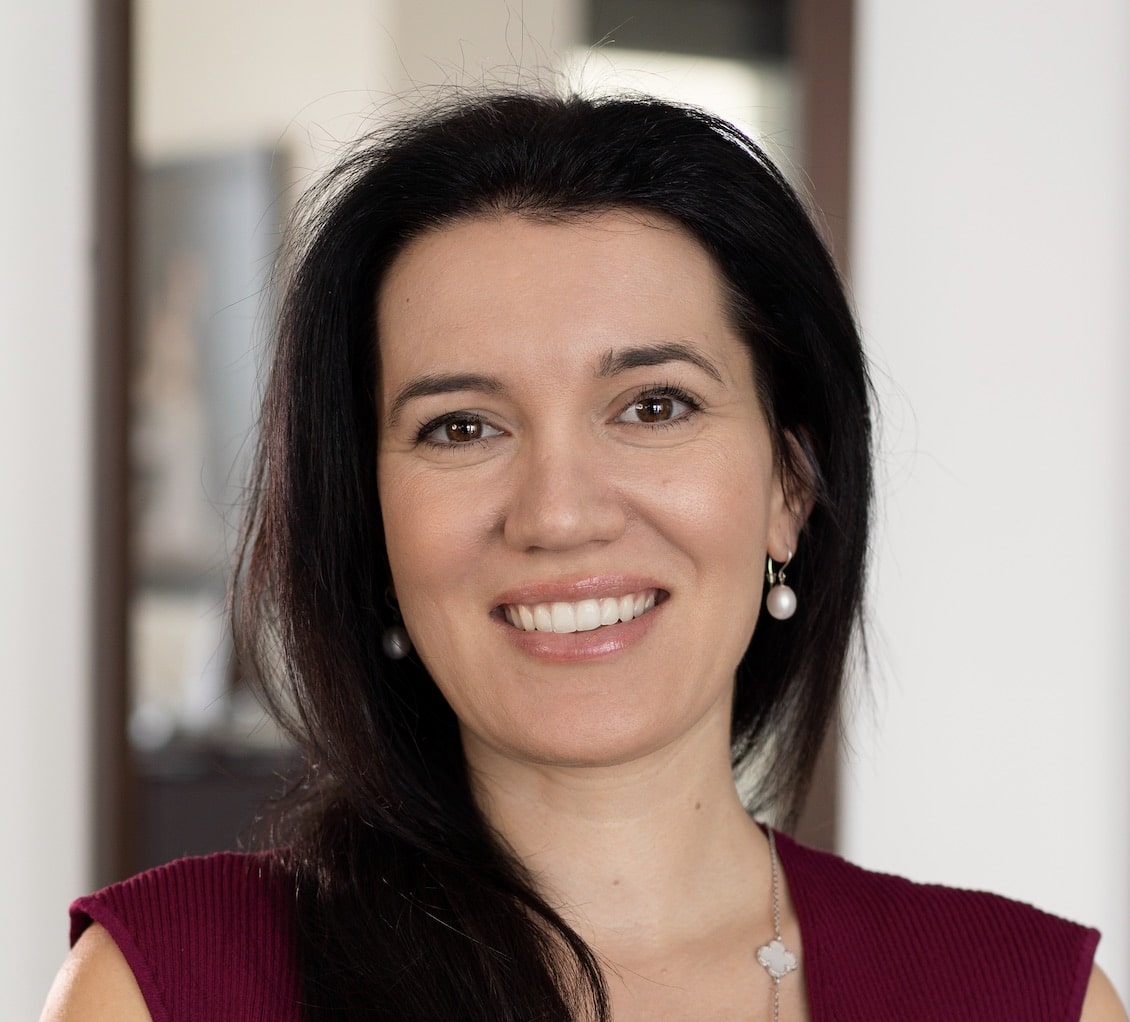 Corinna Essa is known internationally as the go-to person when it comes to social media marketing.
Corinna owns a social media marketing company helping businesses around the world leverage the power of social media without doing any of the legwork. Her company has been featured in many media outlets including Sky Business news, Working Women magazine, Ymagazine, Tasmanian Times, Channel 7 and 101fm.
Corinna is also the author of 2 bestselling books "Money On Demand – The 16 Fastest Ways to Becoming a Millionaire Online" and "Reach: The SECRETS to converting your social media audience into your network marketing downline fast"