More than 4 billion people on the planet use social media. Social continues to grow at an amazing pace, too. Nearly 500 million new users joined social platforms in 2020. 90% of people with internet access use social in some form and the average person spends nearly two and a half hours on social media daily.
Not only can a vibrant social media presence accelerate your growth, but a lack of social presence can also hurt your brand awareness and fuel the growth of your competitors.
However, just posting random content to social media isn't going to get the job done. You need to map out your social strategy to create a unique presence that stands out from your competitors.
Follow these seven steps to position your brand for social success and growth.
#1 Know your audience inside/out
More than half of consumers think brands post too much irrelevant content. Irrelevant content is the key to getting ignored or worse, blocked, on social media.
It's job one to understand your audience and what type of content they're looking for. You might start by creating personas for your ideal customers, defining their lifestyles, and think about what they want.
The key to creating engaging social content is to deliver information that fits your audience's needs. When you align with audience interests, your engagement will increase.
Keep in mind that different types of content are needed at different stages in the customer journey. You'll want to tailor content to your audience at each of the five stages of the social media framework.
Awareness: Focused on users that may be unaware of your brand
Consideration: Standing out against your competitors
Action: Compelling social users to act and/or make a purchase decision
Engagement: Remain top of mind and nurture social media users until they are ready to convert
Advocacy: Continue to build trust and encourage recommendations to others
#2 Let your brand voice shine
Whenever social media users see your posts or engage with your content, they should see and hear an authentic tone.
91% of consumers want brands they follow to be authentic. Marketing-speak and puffery get ignored on social media. What gets attention is authenticity.
It can be difficult to provide a consistent brand voice, especially if multiple people or teams are managing your social content. That's why it's important to develop a brand voice that you can use consistently.
Your brand voice might be direct, playful, friendly, humorous, casual, formal, entrepreneurial, socially conscious, or something else altogether. Just as you want customers to get a consistent experience when purchasing or using your products, you want to make sure your brand voice is consistent as well.
On social media, people tend to engage more with companies that reflect their values. When you align your brand with issues and causes that people support, they'll notice and share. Make sure you understand what issues are important to your target customers and make sure you are authentic in your approach.
When consumers associate brands with purpose, they are 4X more likely to purchase, 4X more likely to trust the brand, and 6X more likely to protect the brand in challenging moments.
#3 Maintain your brand look and feel
On social, you may only get a few seconds to make an impression. Don't waste it by sending conflicting messages. Marketing has a cumulative impact. The more people are exposed to it, the more likely they are to associate messaging with your brand.
If you are inconsistent in your approach, it makes it harder for users to connect the dots.
It's essential that you maintain consistency in your approach, whether it's social media, online or offline marketing. The key to build your brand on social media is to deliver your messages that aligns with your core values in a consistent manner every time out.
This includes being consistent with your:
Logo design
Brand color palette
Brand imagery
Brand messaging
Users should be able to associate what you post with your brand in a tangible and recognizable way. While you can send the same brand messaging over and over in different ways, the look, feel, and tone should remain consistent.
#4 Show your human side
The very reason social media is so popular is that it fosters conversations. If you want these interactions to be successful and lead to conversions, humanizing your conversations can make a big difference. Social takes a one-to-many post and turns it into a one-on-one conversation.
While you need to maintain professionalism, you can —and should — let a little personality shine through. Striking the right balance that aligns with your brand can be a challenge, but it's important. Your language should more resemble the way you talk than the way your write.
Humanizing your brand can help build relationships and connections. When consumers feel like they are communicating with an actual person rather than a nameless, faceless brand, they are more likely to engage.
Taking customers behind-the-scenes, showcasing your products and users, taking a humorous approach, and telling stories rather than just listing facts, will make more of an impact.
#5 Post consistently
In social media, content becomes obsolete quickly. While your website or blog content can produce traffic for years, social content comes and goes rapidly. Once it's no longer showing up in someone's feed, it's out of sight and out of mind.
That's why posting consistently is essential to stay present.
Advertising and marketing work best when you combine engagement messages with adequate reach and frequency. You need a large enough audience to see your messaging and enough consistency to make the messaging stick. If you're not posting often enough, both your reach and frequency will suffer.
Social media algorithms also favor content that gets engagement, so the more often you post and see engagement from users, the more likely they will be to see your next post. While you don't want to overwhelm users with content and cause them to unfollow or block you, posting regularly is your best strategy.
Each social platform provides analytics that can help you determine the best days and times to post based on interactions.
#6 Remember each social platform is unique
Unfortunately, there isn't a one size fits all solution when it comes to social media. If you're just repurposing the same content across different platforms, you're not going to engage with your audience.
Users on each platform value different things. What you post on Facebook is not the same as you what you should post on Instagram or Pinterest. It's important to adopt a unique strategy for each platform.
For example:
Facebook tends to be more conversational and allows for videos, pictures, and curate content to drive engagement
Instagram users value high-quality pictures and images
LinkedIn content is business-oriented for users and tends to be a bit more formal in nature
Twitter is best for quick updates and business news
Pinterest boasts an audience that's 80% female and prefers vertical images
Don't forget about YouTube either. While you may not think about YouTube as a social media platform, it is. It also happens to be the second most-used search engine behind Google. Obviously, you need engaging videos here.
#7 Produce valuable content
While we saved this one for last, it's likely more important than anything else. You can do every other thing right but if the content you're providing isn't of value to your audience, it's not likely going to make an impact.
In SEO terms, we talk about the importance of E-A-T: Expertise, Authority, and Trust. These are key ranking signals Google uses to assess web content. It also happens to be the key to unlocking B2B and B2C sales opportunities.
The same lesson applies to social. When you provide users with valuable content that engages them, you are establishing your authority and expertise. This creates trust.
The content you publish is the key to creating a unique social presence. It should be valuable for your audience and also consistent with your brand.
Developing a Strong Social Media Presence
Developing a strong social media presence doesn't have to be difficult. It does, however, take a commitment to do it well.
Create relevant content that aligns with your customers' needs and goals
Engage in authentic and human conversations
Customizing your content to the right platform
Be consistent in your brand voice, messaging, tone, and look
When you do these things well, you can significantly elevate your social game.
About the Author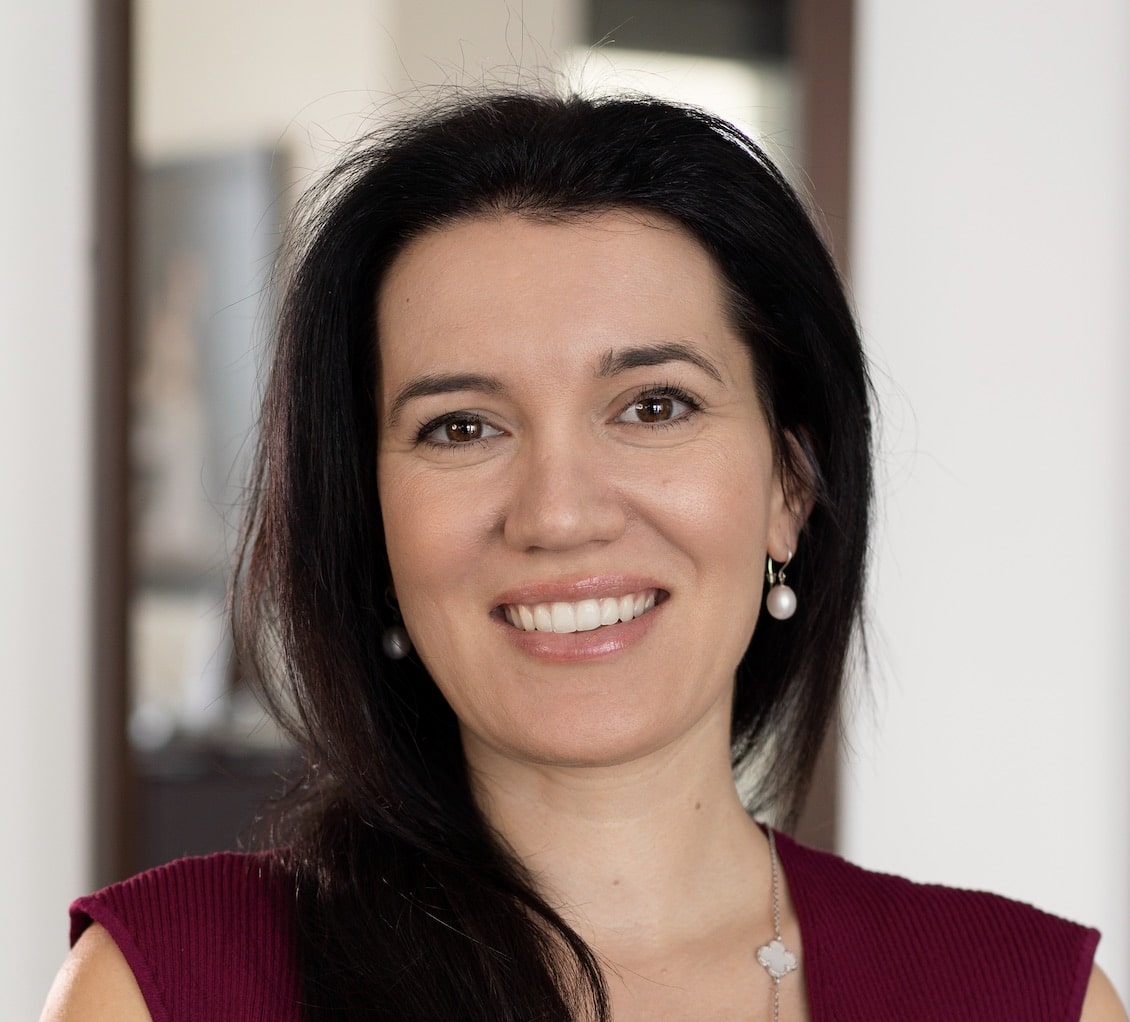 Corinna Essa is known internationally as the go-to person when it comes to social media marketing.
Corinna owns a social media marketing company helping businesses around the world leverage the power of social media without doing any of the legwork. Her company has been featured in many media outlets including Sky Business news, Working Women magazine, Ymagazine, Tasmanian Times, Channel 7 and 101fm.
Corinna is also the author of 2 bestselling books "Money On Demand – The 16 Fastest Ways to Becoming a Millionaire Online" and "Reach: The SECRETS to converting your social media audience into your network marketing downline fast"