More and more brands on social networks are actively looking to partner with social influencers in order to increase their reach and brand awareness.
Social influencers are usually:
Self-made internet stars
Well-known in their industry,
Have high engagement levels on social networks
Have authority and credibility in their industry
Have large and specific audiences
What this means, is if you are lucky enough to get your brand endorsed by social media influencers, you can very quickly start experiencing more engagement with your brand, a spike in your audience size, and even more traffic and sales in general.
Instead of waiting for online influencers to find you, you can actually start looking for them and offer a deal for them to endorse you.
Step 1:
But before looking for online influencers for your brand, it's important to identify your ideal target market. For example, should you be selling organic beauty products, your target audience could be health-conscious women aged 30 to 55 years old.
Step 2:
Once you've identified your ideal target audience, the next step is to find online influencers on social media who have an audience that matches yours.
In order to identify online influencers, you can start by performing a simply Google search. For example, should you want to find influencers in the makeup industry, look for "makeup tutorial blogs".
Once on the blog, make sure it is being updated regularly and that the content is aligned with the values of your brand. If the blog is being updated regularly, that means it's still active.
If so, explore the person's social media accounts such as Facebook, Twitter or Youtube. Should their audience size, video views and engagement rate be much higher than the average audience size of social media users in your industry, you could consider partnering with them to endorse your products.
In addition to checking their social media reach (also known as audience size) and engagement levels, you could also check their influence score, also known as "Klout score".
A Klout score is a number from 1 to 100 which rates a person's social media influence. Most users have an average score of 40, however, social influencers have a score of 50 and above.
To check someone's influence score, tools such as hootsuite.com are available.
Youtube star Chloe Morello for example, who publishes makeup video tutorials and beauty product review videos and has over 1.8 million Youtube subscribers is not surprisingly, among the top influencers in the makeup and beauty industry. It comes as no surprise that she has worked on marketing campaigns with established brands such as L'Oreal Paris.
Since every video published on Chloe Morello's Youtube channel receives from 200,000 to over 5 million views, almost any brand in the beauty industry (even local beauty salons) could benefit from an endorsement or simple product review video from her.
In order to receive endorsements from social media influencers, you will need to find out more about them such as their story, how they prefer to work with brands and what projects they are working on.
Step 3:
Then, when you've collected enough information, it's time to develop a relationship with them.
It can start by simply engaging with their content, or initiating a social media conversation with them. Then, nurture your relationship with them further by consistently and authentically participating in the online conversations they take part in. You can also reach nurture the relationship by attending events they will be at. The next step to take in order to start a partnership is to create content together. This can be a joint interview, a joint blog post, a joint podcast episode or a joint webinar.
Step 4:
Next, make an offer in writing if you prefer. You can draw up an offer outlining the partnership, what is expected from both parties, the deliverables, how payment will work and how long the campaign will run for.
Whatever your request is, make sure it is clear. A mistake people make when reaching out to influencers is remaining vague by making statements such as "we should work together".
Instead, be specific and make sure your request is a win-win. For example, you could say that you're looking to interview them on a webinar and you will share the leads generated with them.
Step 5:
Once you've agreed on a influencer campaign, track your return on investment. Decide what your goal is, it could be to raise brand awareness for example, or generate more sales. If your goal is to raise brand awareness, then your key performance indicator will be the growth in audience size and engagement. If your goal is to generate more sales, then track the revenue generated.
Remember, building relationships with top influencers takes time so the key to benefiting from top influencers is first and foremost, being patient!
I hope you've enjoyed this blog post on how to effectively use social media influencers to grow your brand. Remember to leave a comment below and subscribe to our Youtube channel to receive the latest social media tips straight to your inbox.

About the Author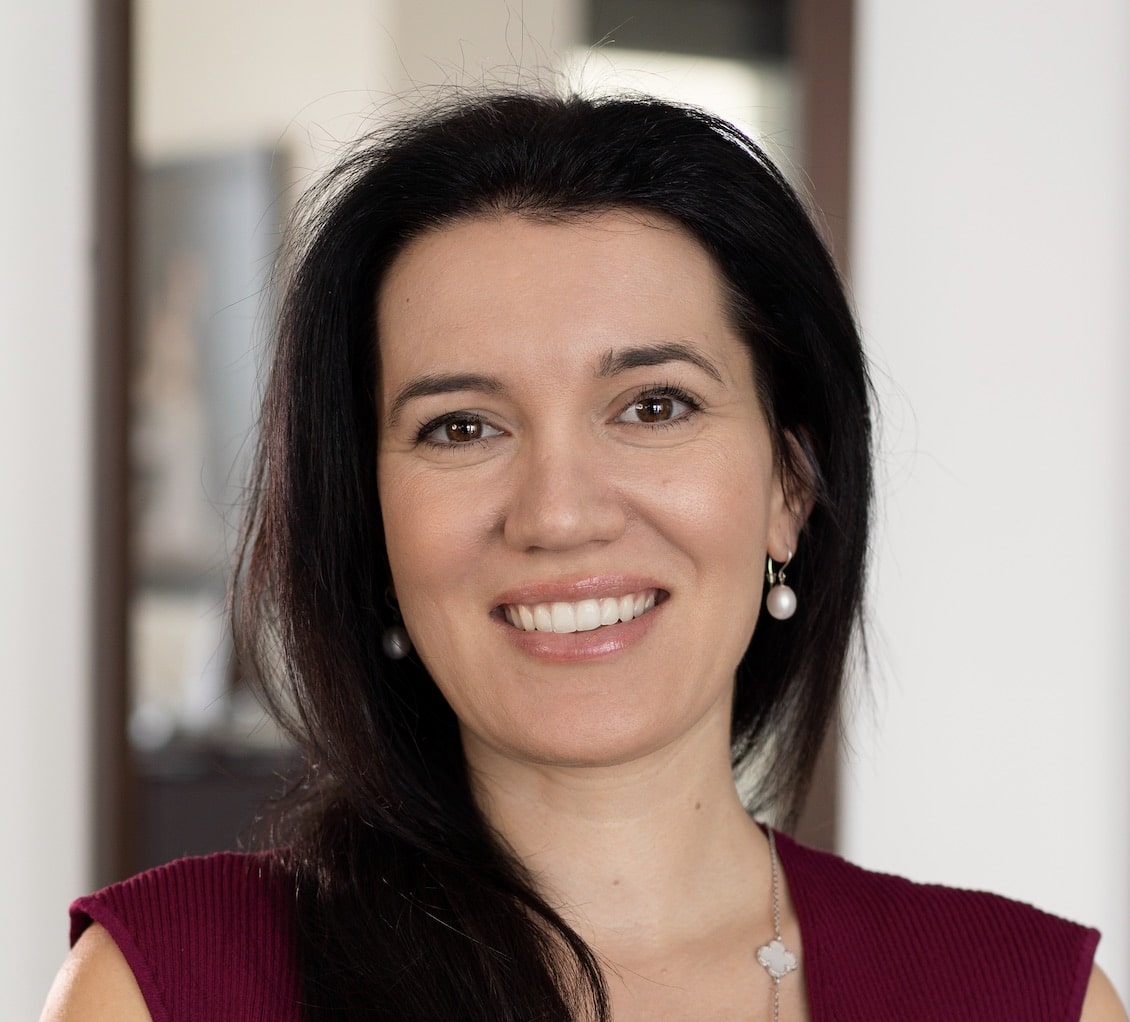 Corinna Essa is known internationally as the go-to person when it comes to social media marketing.
Corinna owns a social media marketing company helping businesses around the world leverage the power of social media without doing any of the legwork. Her company has been featured in many media outlets including Sky Business news, Working Women magazine, Ymagazine, Tasmanian Times, Channel 7 and 101fm.
Corinna is also the author of 2 bestselling books "Money On Demand – The 16 Fastest Ways to Becoming a Millionaire Online" and "Reach: The SECRETS to converting your social media audience into your network marketing downline fast"