If a picture is worth a thousand words, than a video is worth a million words!
In fact, according to Forrester research, one minute of video is equal to 1.8 million words, making video marketing so much more effective than other traditional marketing channels.
There are many reasons why you should create social media videos as part of your marketing strategy.
First, because social media videos enable you to build deeper relationships and trust with your audience, which will make it easier in the long run to turn viewers into leads and sales.
Another reason you should launch social marketing video campaigns is because organic reach is much higher for videos than standard posts. In other words social media platforms such as Facebook and Instagram prioritise videos in people's newsfeeds.
Another reason to publish social media videos is because they lead to higher engagement levels. Plus, not a lot of people use them as it can be daunting to create a Facebook video or Instagram video.
So if you create social media videos to market your business you can really stand out.
However, many things can go wrong when creating a social marketing video and there are many mistakes to avoid.
The first mistake to avoid with a Facebook video or Instagram video is not addressing your audience.
In other words, not speaking directly to your customer avatar, and trying to make the social marketing video for everybody instead of a specific type of person who fits your target audience.
For example, if your social marketing video is about helping people improve their golf swing and your target audience is beginner golfers who play for leisure, make sure you state who the video is for straight from the beginning.
You could say "this video is for you if you really enjoy playing golf but get frustrated with your swing and would like to know the easy way to improve it instantly."
The second mistake to avoid when it comes to creating social media videos, is not using the proper video creation tools.
When recording a Facebook video or Instagram video, basic equipment is required. The equipment required is:
A camera (phone cameras are now good enough to produce quality social media videos)
A tripod (to keep the camera steady). If using a phone to record your video, phone tripods can be used.
Lights but they can be quite pricey, so if you can't invest in professional lights, use natural light.
A microphone. Quality sound is very important for a social marketing video. If you don't have quality sound, your video can look unprofessional. We recommend using lapel microphones which can easily be clipped on clothes and remain discrete.
A teleprompter. A teleprompter is optional but can come in handy if you plan to record a long script and avoid forgetting what to say or avoid pausing to find your words. We recommend "Prompt-it Maxi Teleprompter".
The third mistake to avoid if you want to increase your chances of creating a social media viral video, is having bad lighting.
You don't want your Facebook video or Instagram video to be too bright or else the screen will look white and you don't want your video to be too dark either.
You also don't want your social media videos to have shadows. So change location until you find one that is well lit. Or use camera lights instead.
The fourth mistake to avoid with your social marketing video, is having a shaky camera. If you're moving around too much or shaking your camera too much it makes it a really bad viewing experience for people and they might stop watching.
It's ok to record your video while walking but use tools that help you keep your camera steady such as a stabilizer grip tripod. If you will be standing still during your recording, place your phone against a wall or another object to keep it steady.
The fifth mistake to avoid if you want to increase your chances of creating a social media viral video, is not being in the right location.
Make sure you're in a quiet place where you won't be interrupted by phone calls, or people coming in and out or making noise. It's also important that your set is not too cluttered as it can be quite distracting for your audience.
The sixth mistake to avoid in your Facebook video or Instagram video, is not including captions.
Social media videos play without sound, and people have to turn the volume up. But if they're in a public place and can't turn the volume up, it's important to add captions so viewers can understand your video visually, regardless of whether there's sound or not.
There are many tools available that allow you to easily add captions to any video such as wave.video or rev.com/captions
The seventh mistake to avoid is not including calls to action in your social media videos.
Regardless of whether you're using videos for marketing purposes or not, it's important to always include some sort of call to action. It could be a low commitment call to action such as leaving a review, sharing a testimonial or just leaving comments.
A higher level commitment call to action in your social marketing video could be to register for something or to make a purchase.
Calls to action don't necessarily have to be mentioned only at the end of the broadcast, they can be mentioned throughout the broadcast for people who don't watch until the end.
Lastly, another mistake to avoid if you want to increase your chances of creating a social media viral video, is not following a structure with a beginning a middle and an end.
Without structure, your Facebook video or Instagram video will most likely be confusing, repetitive or not take viewers on a journey.
The beginning of your video should be your introduction. This is where you state who the video is for, what the video will reveal and some information about you to position yourself as an expert or to give you authority on the subject.
So if you were making a Facebook video or Instagram video on how to improve a beginner's golf swing you could start the video by saying:
"If you really enjoy playing golf but get really frustrated with your golf swing, then this video is for you. My name is John Smith and I've been teaching golfers for the past 40 years how to improve their golf swing instantly in 3 easy steps. This is what I'll share with you in this video".
The middle of your social marketing video should deliver on the information you promised you would give. So if the video is about improving a golf swing, then the middle of the video would be teaching the steps to follow.
Then end of your Facebook video or Instagram video should recap the content, in other words, it should summarize what you just explained and then give a call to action. The call to action could be anything from liking and sharing the video, to buying something.
So there you have it, the 8 mistakes to avoid when creating social media videos.
Remember to also subscribe to our Youtube channel for the latest social media marketing tips and tricks.
About the Author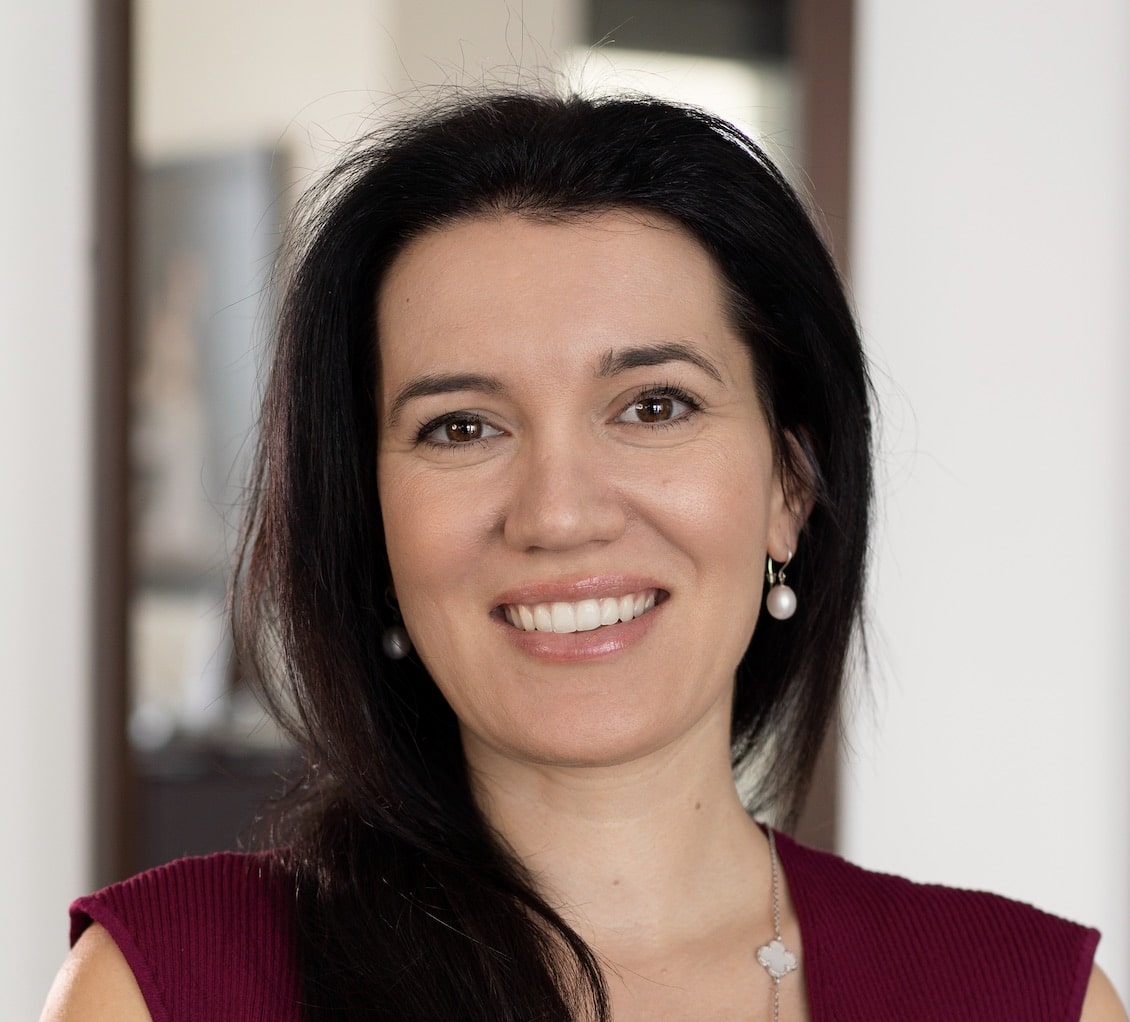 Corinna Essa is known internationally as the go-to person when it comes to social media marketing.
Corinna owns a social media marketing company helping businesses around the world leverage the power of social media without doing any of the legwork. Her company has been featured in many media outlets including Sky Business news, Working Women magazine, Ymagazine, Tasmanian Times, Channel 7 and 101fm.
Corinna is also the author of 2 bestselling books "Money On Demand – The 16 Fastest Ways to Becoming a Millionaire Online" and "Reach: The SECRETS to converting your social media audience into your network marketing downline fast"