Pinterest is not only a relatively easy social network to use, it has also proven to be a very effective tool for traffic, leads and sales. According to a study form hubspot, Pinterest converts people into buyers much faster than any other social network. Plus, Pinterest happens to drive a lot of traffic to websites, as every pin includes a link, redirecting to the source of the image.
So it comes as no surprise that businesses are increasingly using Pinterest marketing.
When marketing on Pinterest, the first tip is putting effort into the pins you publish. You see, most users treat Pinterest as an online catalogue for their products and therefore never get to fully experience the power of Pinterest.
Your pins should be unique and original as this is what Pinterest users are really after and it is what they repin. So for example, if you are a dog training expert, instead of just displaying pictures of dogs like most people do, you can stand out from the noise by publishing original images of dogs or pictures of dogs with unusual behavior like the one below:
It's no surprise that these pins were repined thousands of times.
Other elements to add on pins for effective Pinterest marketing is adding keyword rich descriptions and calls to action.
A keyword rich description will help your pin rank higher in the search results for your main keywords and adding a call to action will redirect people to your sales funnel. For example, should you wish to drive traffic from Pinterest to your dog training website and should you wish to rank for the keywords "dog training" and "dog behavior problems", you could publish a pin of a dog chewing furniture and add the description:
"Dog training is key if you want to protect your belongings and eliminate for good any dog behavior problems you experience. To find out more about dog training and dog behavior problems, click here LINK".
Then, also add the url of your website so when people click on the pin, it takes them there automatically.
To add any url to a pin, first publish the pin and then click on the pin you wish to add a link to. Then click on "edit", add the link and click on save.
Pins that also perform very well in terms of creating engagement and generating traffic are infographics. To create infographics easily, you can either hire a graphic designer or you can use Pinterest tools such as Piktochart. Piktochart provides templates you can use to create your own infographics. Simply create a free account and start creating hundreds of infographics.
Rich pins also perform very well on Pinterest. Rich pins are basically pins that include additional information on the pin itself. There are currently 6 types of rich pins: app, movie, recipe, article, product and place.
Rich pins work by displaying the metadata on pages from your website. Metadata is basically, the description of individual pages on a website. To set up rich pins, you'll need to add metadata to the content on your website.
Then, apply for rich pins. To apply, choose any page on your site that you've added metadata to. Enter your chosen URL in Pinterest's Rich pin validator section and click Validate.
When using Pinterest for marketing, the second tip is setting up a Pinterest contest. Pinterest contests generate a lot of engagement and followers and also help you build a mailing list which then result in sales. Pinterest contests are also a subtle way to advertise your products.
To create a Pinterest contest, first decide on the prize. The prize has to be appealing and relevant to your target audience. For example, if you sell anti-ageing products for women, your prize could be a year's supply of products. That way, you know that anyone who enters the contest is actually interested in your products, making them a perfect prospect. Avoid giving generic prizes such as an ipad or money, as you'll start attracting random contestants who are just interested in the prize and no intention of ever buying anything from you.
Once you've decided on the prize, decide on the entry rules. You want the rules to be as easy to follow as possible to make sure the barriers to entry are not too high. Your rules could simply ask people to follow you on Pinterest and enter their contact details on a special page you set up for the contest. Then, create the pin for your contest, making sure it is visually appealing, includes the prize and the value of the prize and includes the rules. You can use Pinterest tools such as woobox.com to help you create and launch Pinterest contests.
The third tip when using Pinterest for marketing is setting up Pinterest ads. Advertising on Pinterest can really put your efforts on steroids. To create Pinterest ads, simply go to ads.pinterest.com, then set your location and currency, and follow the prompts.
Then, choose the goal of your Pinterest ads campaign. It can either be to build brand awareness, increase your engagement rate with your pins, or generate traffic to your website. Once you've selected the goal of your campaign, name your campaign, decide on your daily budget, and pick the pin you wish to advertise and define the audience you want to advertise your pin to.
The fourth tip when using Pinterest for marketing is checking analytics to track your performance. To access analytics, simply go to analytics.pinterest.com. When you do, Pinterest will display information such as how many views your Pins get, which pins performed the best, your most popular boards, etc… You can also use Pinterest tools such as buffer.com to monitor your statistics.
By looking at this information, you'll be able to fine tune your Pinterest marketing efforts accordingly, eliminate what is not performing and put more time and effort into what brings you the best results.
The fifth tip when using Pinterest is consistently working towards growing your followers. The more followers you have, the more engagement you'll experience, and therefore the more traffic and sales you'll benefit from. To increase your followers, not only publish quality pins regularly as mentioned previously, but also follow people daily so they follow you back. You can also increase your followers by adding a Pinterest widget on your website, and adding your Pinterest username on your other touch points such as your newsletter, email signature and business card.
I hope you've enjoyed this blog post on the top 5 Pinterest marketing tips to grow your business. Remember to leave a comment below and subscribe to our Youtube channel to receive the latest social media tips straight to your inbox.
About the Author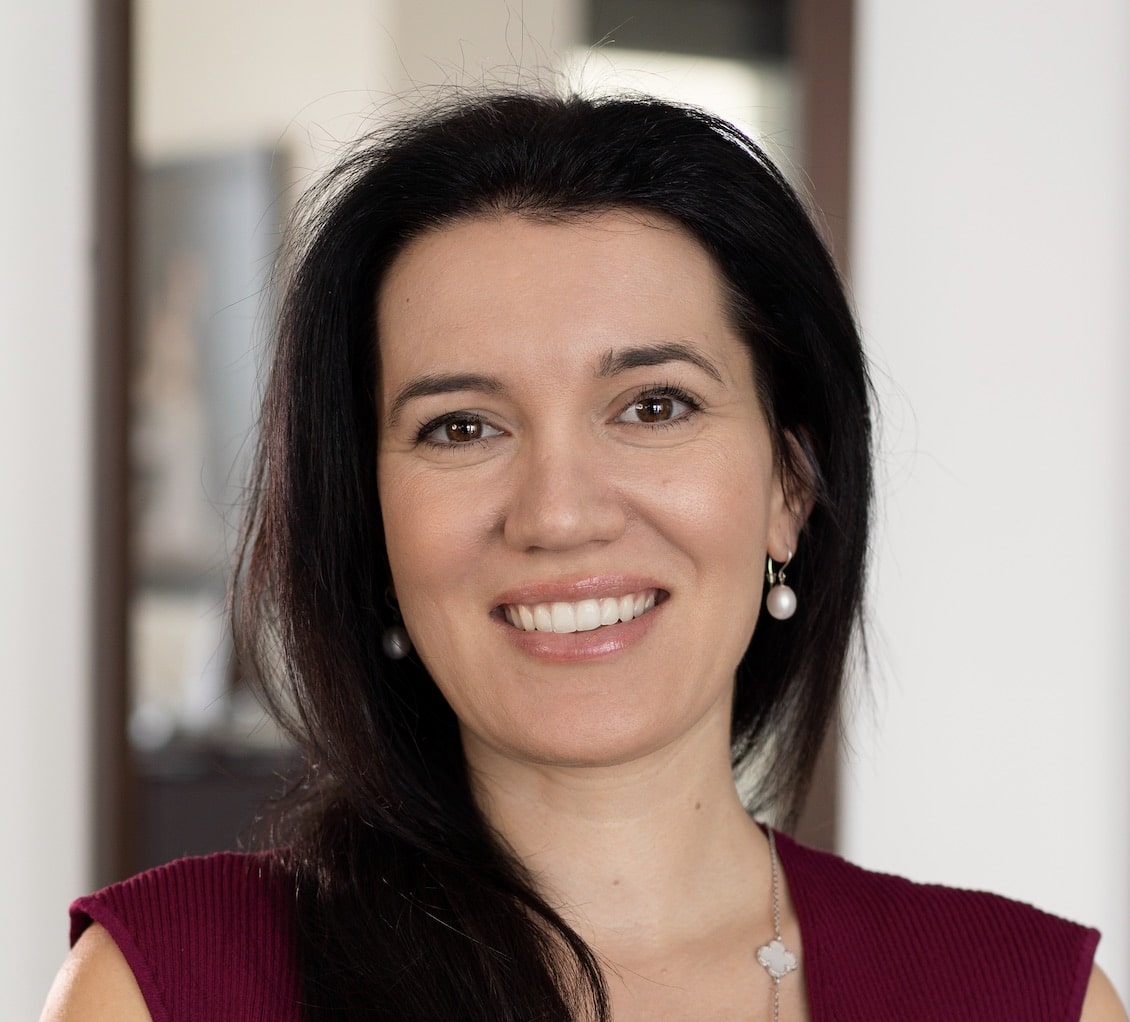 Corinna Essa is known internationally as the go-to person when it comes to social media marketing.
Corinna owns a social media marketing company helping businesses around the world leverage the power of social media without doing any of the legwork. Her company has been featured in many media outlets including Sky Business news, Working Women magazine, Ymagazine, Tasmanian Times, Channel 7 and 101fm.
Corinna is also the author of 2 bestselling books "Money On Demand – The 16 Fastest Ways to Becoming a Millionaire Online" and "Reach: The SECRETS to converting your social media audience into your network marketing downline fast"