Linkedin has always encouraged its users to complete their profiles with as much information as possible. The main reason being that the more complete your profile is, the more likely it is your profile will rank higher in the search results. Plus, with a completed profile, you're more likely to rank higher on Google too! In addition, the higher your profile strength, the easier it will be for you to land business opportunities as many users judge the quality of connections based on profile strengths.
On Linkedin, once you have filled in your profile, you will receive a rating for the strength of your profile which will be either:
Beginner
Intermediate
Advanced
Expert
All-Star
To check your existing Linkedin profile strength, go to "profile" and then "edit".
To reach Linkedin's "expert" or "all-star" status, there are 7 Linkedin profile tips to follow:
Step 1: Upload a professional-looking profile picture and background image
Having a quality profile picture is absolutely vital on Linkedin and many users who fail to have one end up being ignored. To make sure your profile picture fits properly, the picture should be square (250 x 250 pixels is the perfect dimension). Cropped pictures, dark pictures or pictures that are blurry or have a busy background should be avoided. In addition, upload a background photo which is 1400 x 425 pixels. Your background photo should showcase the end result of your product or service. For example, if you're a career coach for men over 40, then show a successful and fulfilled man in his forties in a career environment. Additional elements to add on a background image could be your business logo and website url if you have any. The more customized your account is and the more visually attractive it is, the more likely you are to stand out from anyone else and is what makes a good Linkedin profile.
Step 2: Write a compelling headline
Your headline which appears on the right hand side of your profile picture should describe your main strengths and include keywords you wish to rank for. In these linkedin profile examples, the headline is "Webinar Expert| I help businesses generate online sales of $5,000 to $30,000 or more every month starting from scratch" and in this Linkedin sample profile, the keywords are: "webinar" and "online sales".
In these other Linkedin profile examples, the headline is "Authority marketing & branding strategist, founder inspiring entrepreneurs" and in this Linkedin sample profile, the keywords are: marketing, branding and entrepreneurs.
Step 3: Complete the summary section
When completing your summary, it should underline who you are and what you specialize in and should explain in detail your unique selling proposition. The summary section allows you to write up to 2,000 words so make sure you take full advantage of this space to market yourself. In addition, remember to add a call-to-action inviting people to check your website, get in touch by email or endorse your skills.
Step 4: Describe your current position and add at least 2 past positions
By providing details about your current position and at least 2 past positions, will make your profile 12 times more likely to be found. If you don't have at least 2 past positions, break down your different responsibilities and roles into separate positions.
Step 5: List your education
When filling the "education" section on Linkedin, if you didn't go through higher education, you can simply list the courses or seminars you attended and any certificates you may have.
Step 6: List your top 10 skills
In terms of skills, Linkedin allows you to list a total of 50 skills. However, listing just 10 skills is enough as most people are unlikely to read all 50. Once you have listed your 10 most important skills for which you want to be known for, you can re-shuffle them in order of importance.
Step 7: Grow your connections
Finally, make sure you have a minimum of 50 connections if you want your profile strength to be "expert" or "all-star". Start connecting with people by sending personalized connection requests or emailing your database inviting them to join you on Linkedin. Alternatively, you can promote your Linkedin profile by adding the link on your business cards and in your email signature.
Having a big Linkedin network is also what makes a good Linkedin profile.
Bonus Tip: Customize your Linkedin profile URL
Just like other social networks, your default Linkedin profile link contains random characters which reads: https://www.linkedin.com/in/your-name-769a78246. To customize your Linkedin profile URL, go to "edit profile" and click on the settings tab next to your current url.
Next, click on the edit tab next to your url, on the right hand side.
I hope you've enjoyed this blog post on the top 7 ways to improve your Linkedin profile strength. Remember to share it and leave a comment below. To receive more social media tips and Linkedin profile tips, make sure you subscribe to our Youtube channel.
About the Author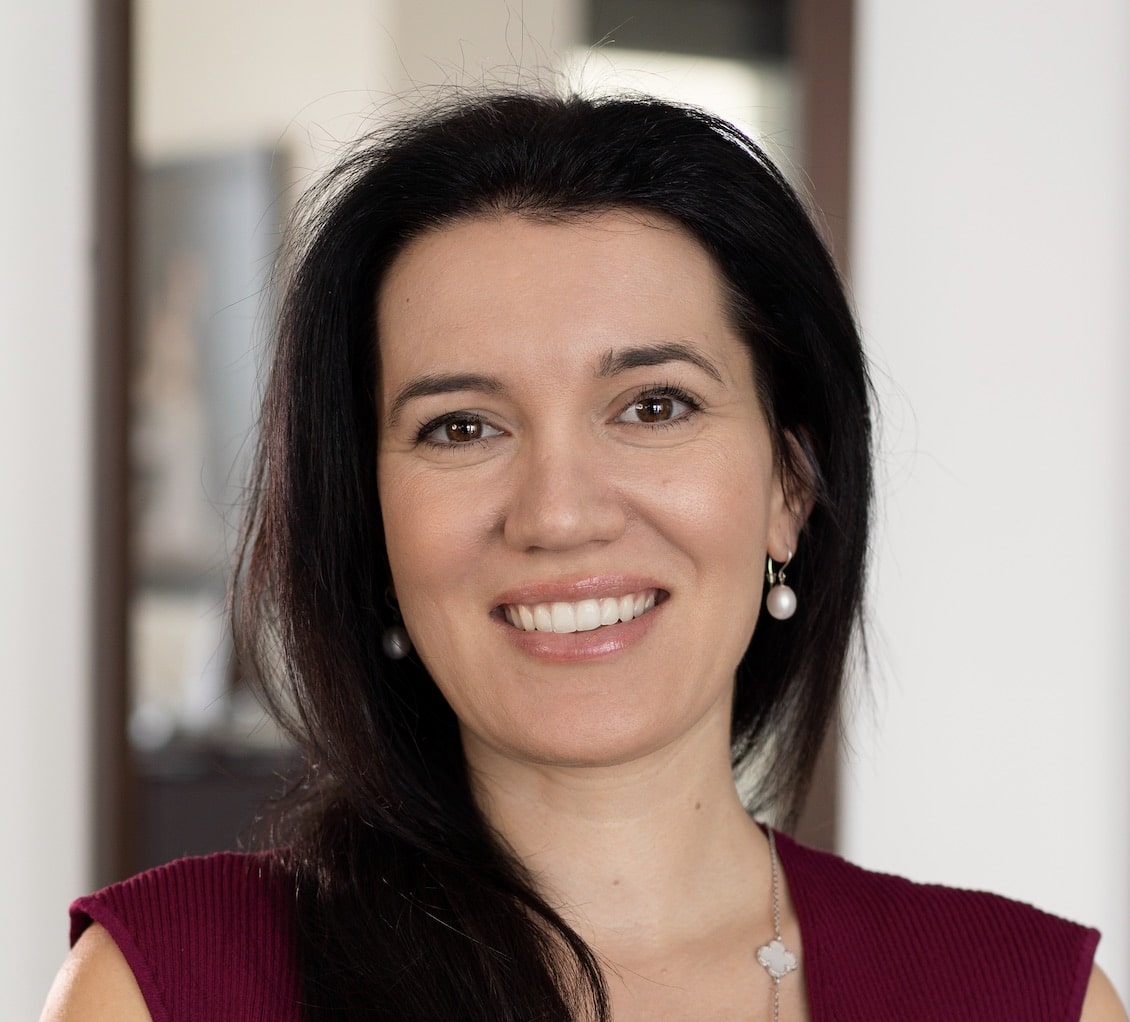 Corinna Essa is known internationally as the go-to person when it comes to social media marketing.
Corinna owns a social media marketing company helping businesses around the world leverage the power of social media without doing any of the legwork. Her company has been featured in many media outlets including Sky Business news, Working Women magazine, Ymagazine, Tasmanian Times, Channel 7 and 101fm.
Corinna is also the author of 2 bestselling books "Money On Demand – The 16 Fastest Ways to Becoming a Millionaire Online" and "Reach: The SECRETS to converting your social media audience into your network marketing downline fast"