When using Facebook ads, you'll notice that some tasks can be quite time consuming and difficult to scale.
This is why using Facebook tools that can improve your productivity when setting up a Facebook campaign is key.
There are currently 7 Facebook tools that can help advertisers facilitate the whole process of using Facebook ads.
WASK
WASK is one of best Facebook ad management tool with their smart campaign optimization, smart target audience, smart analytics and with its other features.
WASK, which makes easier campaign management for advertisers by integrating with Google and Facebook ad accounts, helps advertisers to optimize their Facebook campaigns automatically by checking all the important metrics of advertisers campaigns with smart algorithms. With smart target audience features advertisers can create their target audiences by analyzing their website visitors. And also advertisers can model their website visitors and their customer data, track live data about their visitors and much more with WASK smart analytics feature.
WASK, which is more practical than other ad management tools and provides digital ads management in one place; It also supports advertisers in reporting, intelligent recommendations about campaigns, AI copywriter features.
In terms of pricing, it can be called the best ad optimization tool. WASK, which offers basic, premium (campaign optimization in addition to the basic package), and professional (ideal plan for marketing agencies) packages.
Leadstunnel
When setting up a Facebook campaign with the objective "lead generation", you'll notice that when people click on the call-to-action in your ad, an optin form will pop up within Facebook, with the person's information such as their name and email pre-populated. When you run these FB ads, Facebook will save these details on a spreadsheet. You then have to manually enter these details in your auto-responder system, which sometimes can raise flags.
In order to avoid this issue, we recommend Leadstunnel.
Leadstunnel is a software that allows you to automatically save people's name and email in your autoresponder system. In other words, leadstunnel facilitates the whole process of adding all your leads in your autoresponder system, in real time (as soon as people optin) instead of you having to do it all manually. All you need to do to use this tool, is to sign up to leadstunnel by going to leadstunnel.com and integrate it with your Facebook account and your autoresponder account.
Adespresso
Adespresso is a Facebook ad manager tool that allows you to perform certain Facebook advertising tasks much faster and more easily, saving you a lot of time. Adespresso for example, makes the whole process of split testing ads (also known as A/B testing) much easier, as it creates thousands of different variations for your FB adverts in just a few clicks. If you have multiple target audiences you want to test, Adespresso will also test all your different FB ads to all your different audiences so you can see where you're getting the best conversion from.
Adespresso also helps you optimize your Facebook campaign faster, as it provides an overview for you, of all the campaigns running and tells you where your FB ads are performing better. For example, it provides an overview for your campaigns with side-by-side comparisons highlighting the best and worst combination for each campaign, allowing you to see at a glance what's performing and what is underperforming. Plus, Adespresso has notifications that tell you which campaigns you should stop and why and offers other suggestions to improve the FB adverts you are running.
Adstage
Adstage is a very good tool if you also run online ads outside Facebook, as it analyses and optimises all your Facebook, Adwords, Bing, Linkedin and Twitter ads all in one place. It will not only allow you to see which campaign performs the best on Facebook, but also which social network performs the best all on one dashboard. You'll be able to compare which platform is performing the best from one single report and easily pause or scale campaigns based on their performance.
Plus, through Adstage you can create FB adverts in bulk and edit ads in bulk and run them on multiple social networks simultaneously, instead of having to re-create the same business Facebook ads and publish them individually on each social network.
If you'd like to take your Facebook marketing to the next level, and increase the results you're getting from your current Facebook marketing efforts by 10, click here to download my FREE Facebook marketing report. Simply enter your name and email and I'll instantly send you the report.
Be Funky
One of the trickiest parts when creating business Facebook ads is having enough images to support each of your Facebook ads. And since images are very important to attract your audience's attention, spending the time creating eye-catching and attention grabbing images is key. Usually, advertisers will tend to buy stock images from places such as istockphoto.
But unfortunately because stock images have been overused they tend to not perform as well. This is why Facebook tools such as Be Funky are very useful. Be Funky is a tool that allows you to edit existing pictures by adding photo effects, graphics, frames, and text. Plus, it also allows you to crop pictures so the dimensions are correct, and also allows you to change the exposure and saturation to enhance colours and sharpen your images to add contrast to the details in your images.
Facebook ad text checker
Since Facebook won't display to as many people as possible business Facebook ads which include images with a lot of text, you can access the Facebook ad text checker by going to https://www.facebook.com/ads/tools/text_overlay and uploading your image to make sure the text included on your image doesn't exceed 20% of your image.
If you'd like to take your Facebook marketing to the next level, and increase the results you're getting from your current Facebook marketing efforts by 10, click here to download my FREE Facebook marketing report. Simply enter your name and email and I'll instantly send you the report.
Find Post ID
When using Facebook ads to promote your existing published posts on your Facebook page, by going to "ads manager" and clicking on "use existing post" Facebook will ask you to submit the post ID you want to advertise. In order to find the post ID, you first need to go to your Facebook page and click on the post you wish to advertise. Then, copy the URL of your Facebook post, and paste it into findpostid.com and click on "get numeric ID". Then go back to ads manager, and paste the ID number and click on "submit". When you do, you'll be able to see your post on the right hand side as the preview for your ad.
Title Generator
Another challenge when creating ads is coming up with compelling headlines, and creating multiple variations of compelling ads. This is why using headline generating Facebook tools such as title-generator.com is very handy. Simply go to the website and type in keywords relevant to your ad and click on "create titles". When you do, the software will list hundreds of potential headlines you can use. Not all will be grammatically correct, but most of them will be. You can pick the ones you like best and adjust them as you wish.
For example, should you be setting up ads promoting anti ageing, simply type in the keyword and hundreds of headlines will be created such as "10 secret things you didn't know about anti ageing" and "clear and unbiased facts about anti ageing without all the hype". Then, you can try again by putting another relevant keyword such as "looking younger" and you'll have hundreds of different options with that keyword to choose from, such as "Who Else Wants To Know The Mystery Behind looking younger?"
So I hope you've enjoyed this blog post on the Top 7 Facebook Tools For Ads.
For more tools to help with your Facebook advertising campaigns, check out this guide here.
If you'd like to take your Facebook marketing to the next level, and increase the results you're getting from your current Facebook marketing efforts by 10, click here to download my FREE Facebook marketing report. Simply enter your name and email and I'll instantly send you the report.
Remember to also leave a comment below with what else you'd like to learn and subscribe to our YouTube channel and I'll keep the videos coming.
About the Author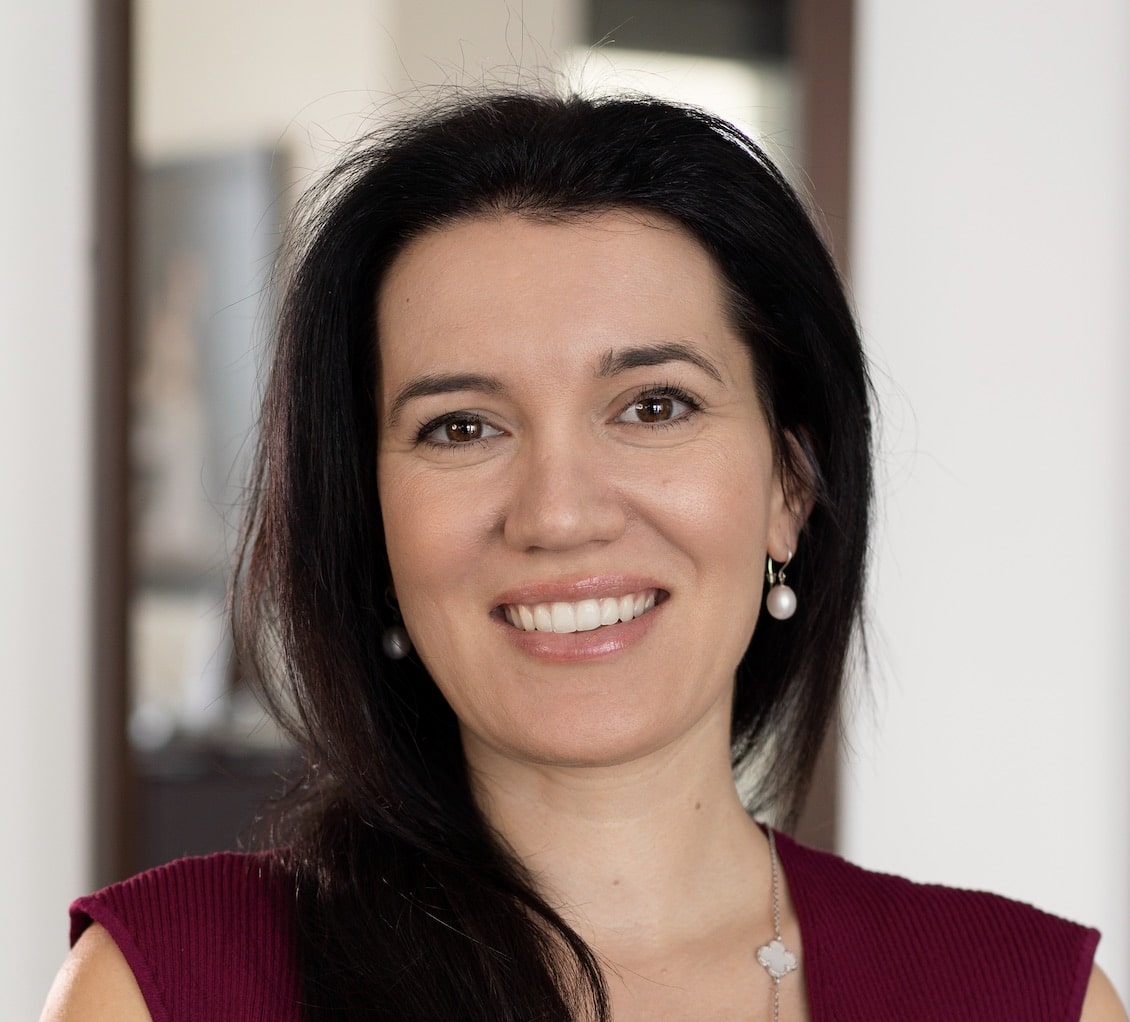 Corinna Essa is known internationally as the go-to person when it comes to social media marketing.
Corinna owns a social media marketing company helping businesses around the world leverage the power of social media without doing any of the legwork. Her company has been featured in many media outlets including Sky Business news, Working Women magazine, Ymagazine, Tasmanian Times, Channel 7 and 101fm.
Corinna is also the author of 2 bestselling books "Money On Demand – The 16 Fastest Ways to Becoming a Millionaire Online" and "Reach: The SECRETS to converting your social media audience into your network marketing downline fast"