Competitor analysis is nothing new. It's been used by business owners to determine the strengths and weaknesses of competition and to provide businesses with a clear advantage by knowing what opportunities they can explore further.
For competitor analysis I recommend using the tool ClickMagick as it analyses traffic and tracks links.
And you can now take competitor analysis to a completely other level and go much deeper in your analysis if your competitors happen to advertise on Facebook or Instagram.
Let me explain.
There is a new tool available, called AdSpy and it's doing wonders in terms of secretly providing comprehensive information on the paid advertising campaigns running on Facebook and Instagram. AdSpy has the potential of becoming your secret weapon when it comes to your online paid campaigns.
You see, competition no longer needs to be a scary thing. It can be what makes the difference between spinning your wheels with your paid Facebook and Instagram campaigns to experiencing returns on your investment.
It means you can potentially run winning campaigns from your first attempt. It can also mean you don't have to spend as much time or money testing campaigns and instead just model what's proven to work already.
Because if your competitors are spending money on marketing a specific product or service, there is no clearer indication of success. And success leaves clues.
With tools such as AdSpy you can achieve the following:
Discover new market trends and product trends
Discover the current popular products and unpopular products
Discover the best demographics to target (such as age, gender and country)
Collect ideas for good Facebook ad headlines
Collect ideas for eye-catching Facebook ad creatives
Get ideas for good video ad scripts
Collect ideas for popular offers (such as freebies, discounts, etc…)
Know which advertisers you'll be competing with when you launch your campaigns
Save money on testing campaigns and model what seems to be working
Find ads used to advertise specific web pages
Create a rolodex of good performing ads for future use
Identify the longest running ads
Find the conversations (through the comments left on Facebook or Instagram ads) related to specific keywords in your industry to have a better understanding of your target audience's interests, wants and needs.
Discover untapped markets
Collect ideas for landing pages
Know what your competitors are advertising
If you have an e-commerce business, see the campaigns from e-commerce platforms all in one place
Know what caused negative reactions to avoid a reputation management issue
Know what caused positive reactions to help you generate more positive engagement on your ads
Know what is being advertised at certain times of the year and collect ideas for seasonal ads
Have an understanding of what types of ads create more word-of-mouth marketing through the number of shares they've generated
If you're an affiliate marketer, you'll be able to see what other affiliates are promoting and to whom
Know where to advertise for best results
And much more, depending on how specific your search criteria is.
To get Adspy at half price, use the discount code ROPS75 at checkout.
AdSpy allows you to search among 20 million ads from over 150 countries and provides different search criteria as complex or as basic as you like.
To create an account with AdSpy, simply go to adspy.com, click on "get started" and follow the prompts. Once your account has been created, you'll be able to login at anytime, by entering your username and password.
Once logged in, you'll see the search box and the different selection criteria you can choose from to look for ads. When performing any search, the results will be displayed right below the search bar.
Simply scroll all the way down to see all the advertising campaigns that match your search criteria. You can then save your search for future reference, by clicking on "save current search" and naming your search. To retrieve saved searches, simply click on the drop down menu next to "select search".
When going through the various ads relevant to your search criteria, you can dive deeper into specific ads that catch your eye by clicking on the "i" tab on the top right hand corner of each ad.
When you do, you'll be able to see the following:
The landing page URL
The various links within the landing page of the ad
The demographics targeted (more specifically, the countries, age groups and gender)
Screenshots taken of the landing page
To get Adspy at half price, use the discount code ROPS75 at checkout.
You can also click on the arrow on the top right hand side of each ad, to be redirected to the ad itself. When you do, you'll be able to see which platform the ad is being displayed on (such as Facebook, Instagram, etc…), read the full ad copy, see the engagement volume generated on the ad, and read all the comments and conversations sparked as a result from the ad.
To perform a search, simply start by looking through the drop down menu next to "ad text". When you do, you'll be able to choose between weather:
You want to see ads that contain certain keywords in the text, or certain keywords in the comments section
You want to see ads from a specific advertiser
You want to see ads for a specific web page you've come across
Once you've made your selection, type your keywords and click on "preview" to display all the ads relevant to your keywords or click on "add to filters", should you wish to add more keywords to your search criteria.
You can then enhance your search further, by selecting other search criteria from the menu provided. You can choose whether you want to check Facebook only ads, Instagram only ads or both.
You can also choose whether you want to look at ads targeting only men, or targeting only women or targeting both. AdSpy also allows you to find ads only displayed in certain countries. Simply click on the dropdown menu next to "countries" to make your selection.
In addition, to make sure the campaigns displayed are current, you can refine your search criteria based on the date they were created, or based on the date they started being seen.
This feature is handy if you want to see current advertising campaigns you're likely to compete with or when you want to look at ads displayed during a certain time of the year such as Christmas, to prepare for your next seasonal ad campaigns.
You can also choose to see only video ads or only image ads which is useful when planning to run a certain format of ads or when wanting to figure out which ad format is likely to work better for your product or service.
Should you wish to perform a new search from scratch, simply click on "reset" and start again.
Once the ads you're looking for are displayed, AdSpy allows you to sort them according to the following criteria:
The most recent ads at the top
The oldest ads at the top
The ones with the most likes
The ones with the most love hearts
The ones with the most laughs
The ones with the most "wow" reactions
The ones which triggered the most sadness
The ones which triggered the most anger
The ones with the most shares
And finally, the longest running ones
With all the AdSpy features available you can now better prepare your advertising campaigns and have a better understanding of what you're competing against and what to expect from your own advertising efforts.
For example, should you be currently advertising a low carb meal plan and would like to see who else is advertising low carb meal plans, you can do so literally in just a few seconds by simply typing in the search box, under "keywords" the keyword phrase "low carb meal plan".
To get Adspy at half price, use the discount code ROPS75 at checkout.
Alternatively, should you be wanting to test different angles for the copy of your ads, you can simply refine the search further by selecting to see the ads with the most engagement.
If you're looking for current popular products in your market to potentially market as well, you can find ads from ecommerce stores such as eBay or Amazon. All you have to do is type in "Amazon" or "eBay" in the search box, under "advertiser".
Not only will you see all the ads from these advertisers and their products being advertised, you'll also be able to have a clearer picture of what is getting the most or the least response from their target audience according to their engagement level such as the number of likes or comments received for each ad.
Should you have identified a pattern with some products or services and wish to explore these opportunities further, you can start looking deeper by refining your search criteria.
For example, should you have identified that there is a market for portable pianos and wish to see which demographics are best to target, such as which country, gender and age bracket would be the most responsive, run new searches with different country, age group or gender combinations to see whether you can identify winning targeting combinations.
So there you have it, a new tool which allows you to experience less leakage with your advertising budget and have an unfair advantage over your competitors.
To get Adspy at half price, use the discount code ROPS75 at checkout.
About the Author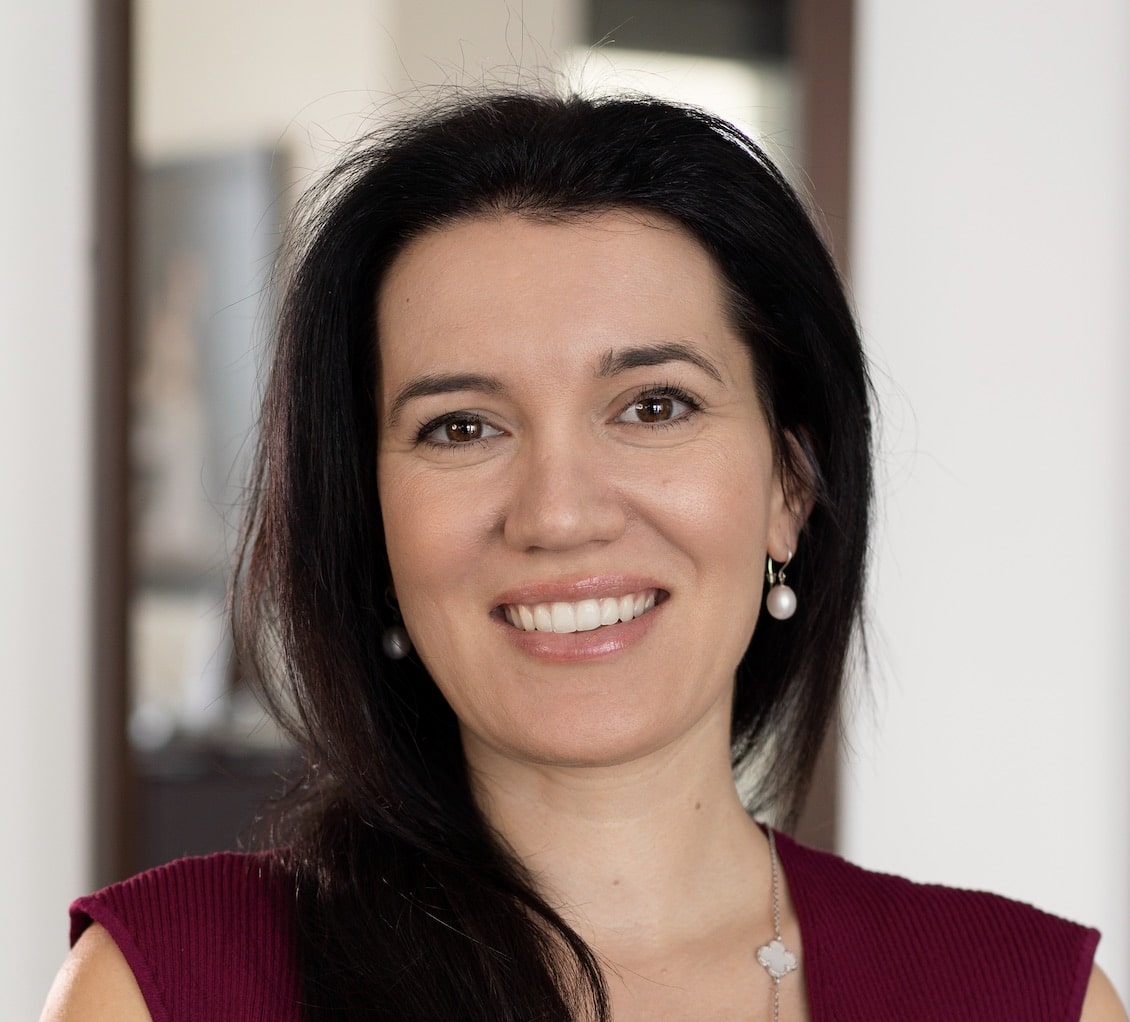 Corinna Essa is known internationally as the go-to person when it comes to social media marketing.
Corinna owns a social media marketing company helping businesses around the world leverage the power of social media without doing any of the legwork. Her company has been featured in many media outlets including Sky Business news, Working Women magazine, Ymagazine, Tasmanian Times, Channel 7 and 101fm.
Corinna is also the author of 2 bestselling books "Money On Demand – The 16 Fastest Ways to Becoming a Millionaire Online" and "Reach: The SECRETS to converting your social media audience into your network marketing downline fast"