Creating high converting Facebook ads is key especially when wanting to build an email list or generate leads because you could end up spending hundreds of dollars per email you capture if your Facebook ads are not effective.
First, before you set up your Facebook lead generation campaign, you need to decide on your budget.
Because if you spend too little on Facebook ads, chances are you will be wasting your time and if you spend too much, it's like pouring money down the drain. And that specific amount is very different for each advertiser.
Therefore you'll need to know these numbers:
-Your cost per sale
-Your customer lifetime value
-Your landing page conversion rate
-Your sales conversion rate
-The amount you can spend per lead
-The amount you can spend per click
Once you know these numbers, you can make a more informed decision on how much to spend to acquire Facebook leads.
Let's say you can spend $200 to acquire a new customer and your sales process converts 1 in 10 Facebook leads. This means you can spend up to $20 to acquire a lead through a Facebook lead generation ad.
And let's say your landing page converts at 20% for cold traffic, it means you can spend up to $4 per unique click (unique visitor to your landing page) when using Facebook ads.
Then, you need to carefully put together your Facebook lead generation campaign.
There are many elements of a Facebook lead generation ad you need to pay attention to.
The first element is the text that appears above the image of the Facebook ads. The first sentence should hit your target audience's pain point.
For example, you could have a website traffic generation agency and the main pain point could be that they are not generating enough traffic to their website. In that case, the first attention-grabbing sentence that underlines their pain point, could simply be: "Do you want to get floods of traffic to your website fast, without spending thousands on advertising?"
If you sell customized diet and exercise plans and the main pain point of your target audience is not having enough time to exercise and follow a strict diet, the first sentence of your ad could be: "Do you want to drop 2 sizes within a month, without spending hours at the gym and without spend hours preparing meals?"
The next sentence after underlining their pain point should underline the benefit of your product.
For example, you could say: "Our 5-step system could bring you an additional 100 website visitors a day without spending a cent on advertising" or "81% of time poor women who have followed this easy daily routine dropped 2 sizes in a month".
In other words, underline how they can achieve their goals, in a faster, easier or simpler way thanks to your products or services.
Then, add a strong call-to-action for your Facebook lead form. Your call-to-action could be: "Download our proven 5-step system and get hundreds of new website visitors today" or "Download our easy-to-implement diet and exercise guide and start seeing results within 24 hours".
The second element of Facebook lead generation ads is the visual. In other words, the image that will illustrate your Facebook ads.
For a Facebook lead generation ad, it should be a picture of what they will receive. If it's a guide, show the cover of the guide. If it's a template, show the cover of the template. If it's an ebook, show the cover of the ebook. And if it's a checklist, show the cover of the checklist.
Then, on the right hand side of the image, write on a plain background what it is and underline the fact it's free. For example, you could write: "Free download: The Ultimate Traffic Generation Guide" or "Free Download: The Proven System for Dropping 2 dress Sizes Fast".
The image you choose for your Facebook lead form ad should be clutter free, easy to read and have bright colours so the Facebook lead form ad stands out in people's newsfeed.
The third element of a Facebook lead generation ad you need to pay attention to, is the title that appears right below the image. In a few words, it should simply say what it is people will receive. For example, "Website Traffic Guide" or "30-day meal and exercise plan".
Lastly, you will need to write a description below the title of your giveaway. In that description, reiterate the benefits of accessing your free offer and reiterate the call-to-action.
For example, your description could be: "Use our 5-step system to get hundreds of website visitors fast – without relying on paid advertising, just proven and effective traffic sources. Download our guide and start getting floods of traffic today".
Another description could be: Follow our 30-day meal and easy exercise plan and drop 2 dress sizes fast without ever going to the gym. Download our proven plan and get started today."
Remember that the key to a successful Facebook lead generation campaign is split testing a few. In other words, put together a number of different Facebook ads, using different text, images, and descriptions and monitor which one performs the best.
Sometimes an image will perform better than another, or the first line of text will capture the attention of more people. You could for example run two identical Facebook lead ads to the same target audience and just change the images to test which one out performed the other.
Or you could run two identical Facebook lead ads and just change the text above the image to identify the best one. Once you've identified the best performing elements of your Facebook lead generation campaign, you will be able to create the ultimate Facebook ad, taking each winning component of all your Facebook lead generation ads you have run and tested.
This is why it's so important to allocate a budget for testing different Facebook lead form ads, before running a single one. If you spend your whole budget on one single Facebook lead form ad, you might end up spending it all and bring hardly any results.
So there you have it, the four important elements of highly effective Facebook lead generation ads: The first sentences at the top of the image, the image, the title and the description.
About the Author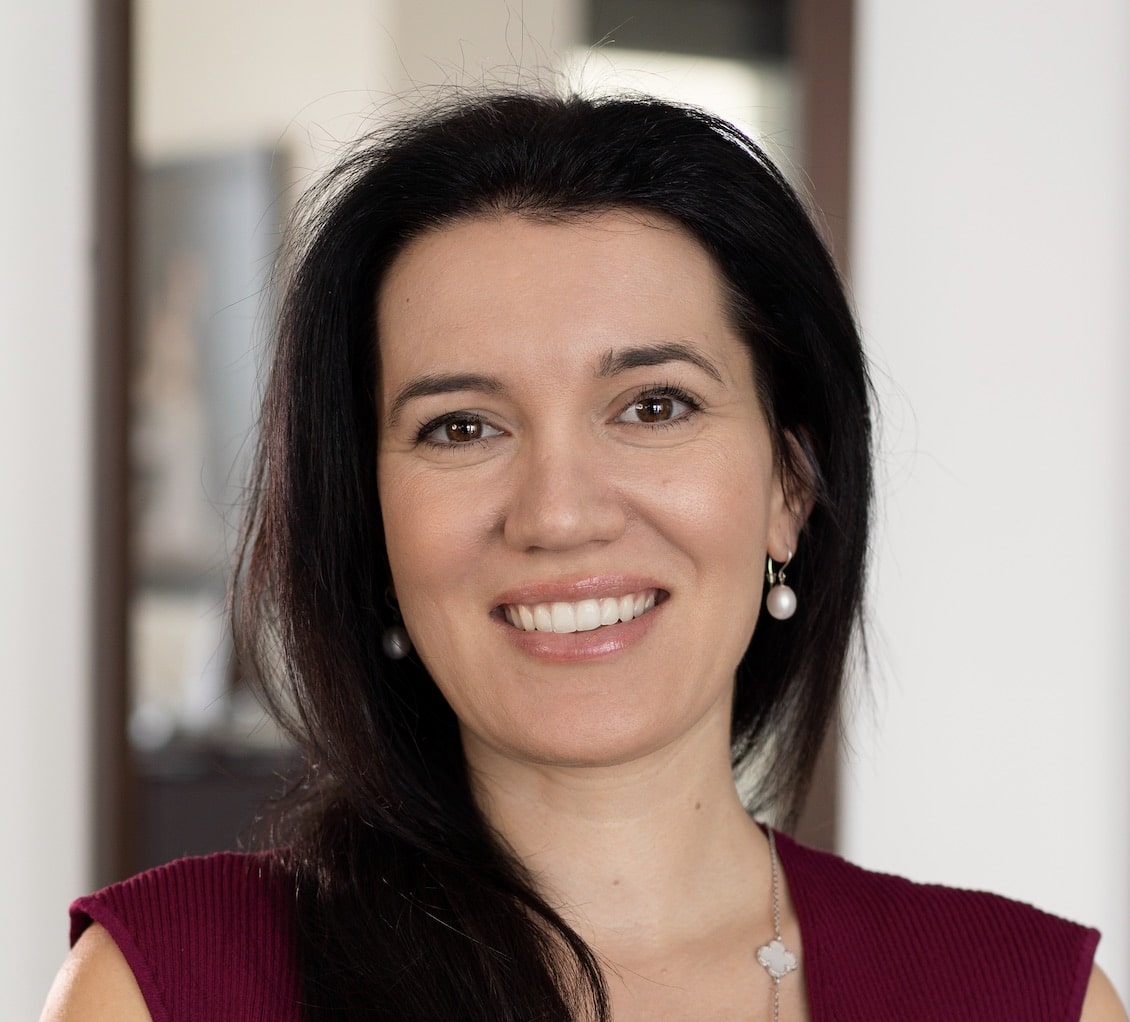 Corinna Essa is known internationally as the go-to person when it comes to social media marketing.
Corinna owns a social media marketing company helping businesses around the world leverage the power of social media without doing any of the legwork. Her company has been featured in many media outlets including Sky Business news, Working Women magazine, Ymagazine, Tasmanian Times, Channel 7 and 101fm.
Corinna is also the author of 2 bestselling books "Money On Demand – The 16 Fastest Ways to Becoming a Millionaire Online" and "Reach: The SECRETS to converting your social media audience into your network marketing downline fast"