If you currently have a Facebook page for your business, then chances are you need to use FB advertising.
Reason 1
The first reason why your business needs FB advertising is because of the current organic reach. Facebook has been dramatically decreasing the organic reach of your posts. In other words, they are showing your posts to only a very small percentage of your fans. In fact, they're only showing your posts to a maximum of 6% of your total fans.
So if you currently have 1,000 Facebook fans on your Facebook page, only 60 of those would actually see your posts in their newsfeed. Therefore, to increase the number of people who see your posts, you have to rely on Facebook promotions. Either through promoted posts or boosted posts.
Reason 2
The second reason you should consider putting together a Facebook campaign is because it's among the most inexpensive ways to get traffic and leads. With Facebook ads, you can invest as little as $5 and increase your budget only when you get a clear indication that your Facebook campaign is getting the results you are after.
For example, if you are happy to pay up to $10 for a lead, if you have spent $5 and got a lead, then you can simply increase your budget. Alternatively, if you spend $5 and don't get any results, then you've only risked $5. Plus, putting together the ad doesn't cost anything as you only need an image and a few lines of text.
When you compare it to other forms of marketing, such as marketing on television, you have to create the commercial first, which costs from $20,000 to $60,000 and then you need to buy air time, which can cost $20,000. Plus, you can't pause your ad if it's not converting because you're locked in a contract with the television networks.
Reason 3
The third reason why you should seriously consider using FB ads is because it's a great way to get instant feedback. If you're unsure whether something is going to work, or a new product is going to sell, or if there's a market for your business idea, Facebook ads are a great way to test before getting involved in anything and spending any time or energy or money onto developing a business idea or creating a product.
For example, you could be thinking of selling teeth whitening products and unsure about whether it's worth it or not, and not sure how much competition there already is, and how much online traffic costs in that industry. So, instead of investing a considerable amount of money in product stock, you simply put together a few ads as a test, redirecting traffic to a temporary web page such as a landing page where you offer a free report on teeth whitening, and then see how much traction you get and how much traffic costs.
Reason 4
The fourth reason why you should include FB ads as part of your marketing plan is because of the detailed Facebook ad targeting options Facebook offers. Facebook ad targeting allows you to market to people based on their geographic location, their language, their job title, their interests, their marital status, the people they follow, the media they consume, the mobile device they use and so much more.
By being able to target very specific groups of people, you avoid wasting a lot of money targeting groups that are unlikely to be interested in your business. This sort of Facebook ad targeting wasn't available a few years ago.
When you wanted to market your business, you would put an ad in a newspaper but you couldn't really target specific groups of people, you'd only be able to target the readers of that newspaper and the demographics and psychographics of their readers could be very broad, and therefore you could waste a lot of money showing your ad to people who would never be your target audience in the first place.
Reason 5
The fifth reason why using FB ads are a great way to market your business, is because of their retargeting options. You are now able to remarket to people who have followed a specific action, and therefore pre-qualified themselves to receive more marketing from you.
For example, you can re-market to people who have visited your website, but not subscribed yet to your newsletter. The fact that they have already visited your website and are familiar with your business, makes them more likely to become a newsletter subscriber if you retarget them, then if you advertise your newsletter to people who have never heard about you.
If you have an e-commerce website, you can be as specific as retargeting people who have added an item in their shopping cart but have not completed their purchase, to remind them to checkout.
Reason 6
The sixth reason setting up a Facebook campaign is important for your business is because you have the ability to reach new audiences in a very short space of time. For example, you can try marketing your business to different vertical markets.
Let's say you sell a sales course for business owners and you want to try and market your course to employed sales managers, you can in just a few clicks. All you need to do, is change your ad copy so it is directed to sales managers instead. For example, you would say "Attention sales managers: Discover how you can increase the sales generated by your team by 20%".
Reason 7
Lastly, the other reason why using Facebook ads could benefit your business is for the tracking feature. With FB advertising you can measure the effectiveness of all your campaigns, ad sets and ads, and quickly and easily scale the ones that perform the best and stop the under performing ones.
For example, you could have put together an ad set targeting business owners and another ad set targeting sales managers and within a few days see which ad set is getting you the cheapest leads or the cheapest clicks. Once you've collected that information, simply stop the ad set targeting the expensive audience and focus on scaling the ad set targeting the cheapest audience.
So I hope you've enjoyed this post on the 7 Reasons your Business Needs Facebook Ads. Remember to leave a comment below and subscribe to our YouTube channel to receive the latest social media tips straight to your inbox.
About the Author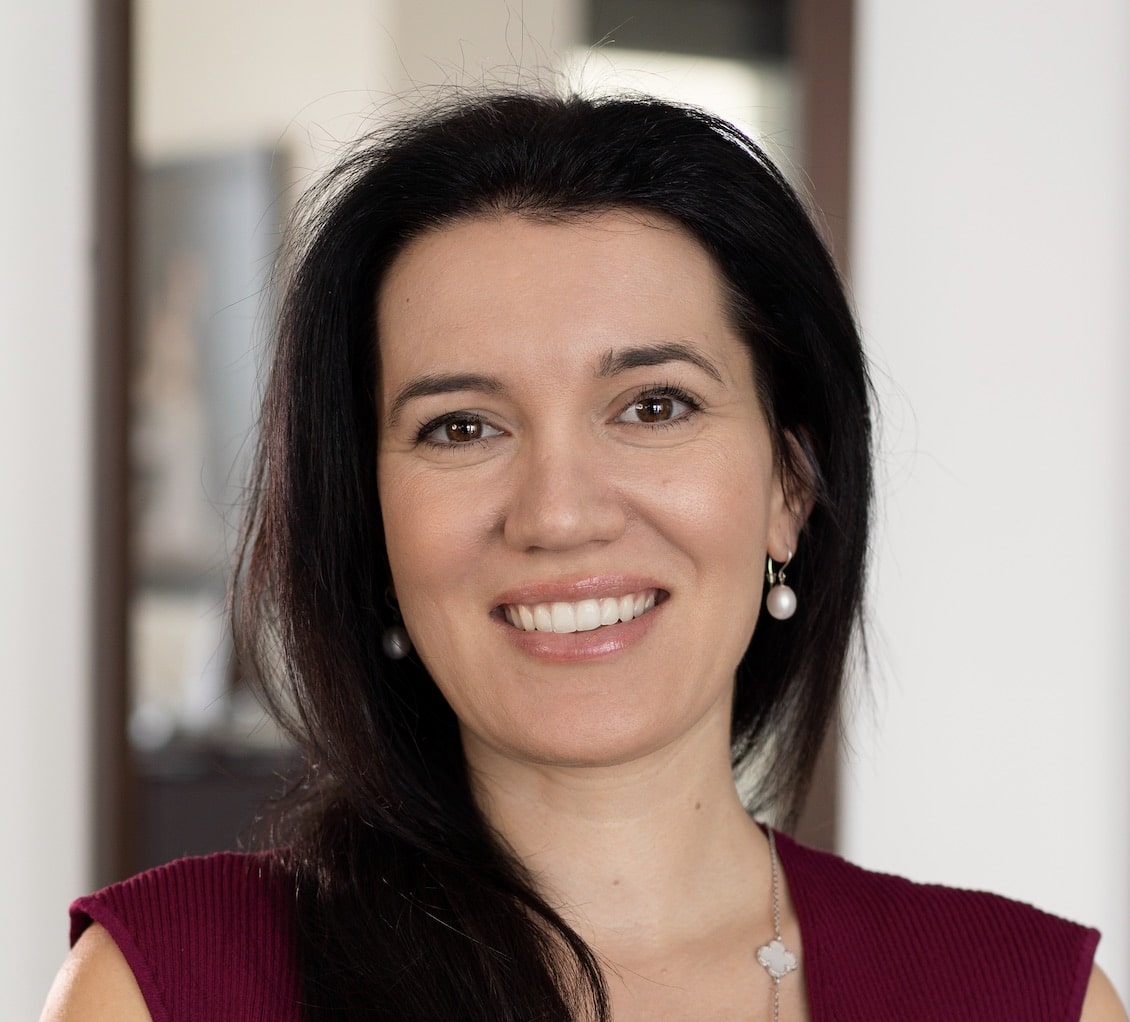 Corinna Essa is known internationally as the go-to person when it comes to social media marketing.
Corinna owns a social media marketing company helping businesses around the world leverage the power of social media without doing any of the legwork. Her company has been featured in many media outlets including Sky Business news, Working Women magazine, Ymagazine, Tasmanian Times, Channel 7 and 101fm.
Corinna is also the author of 2 bestselling books "Money On Demand – The 16 Fastest Ways to Becoming a Millionaire Online" and "Reach: The SECRETS to converting your social media audience into your network marketing downline fast"